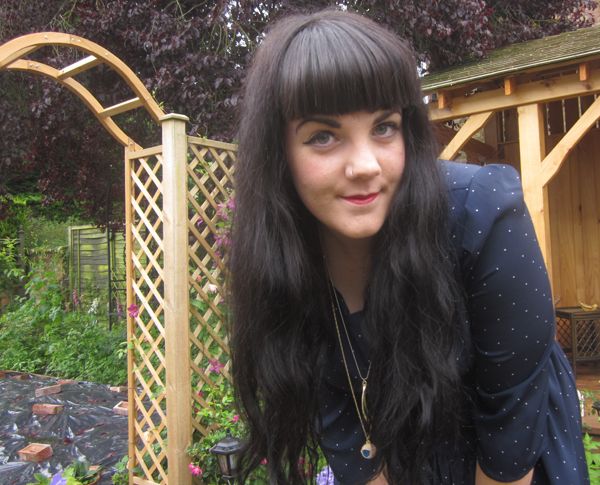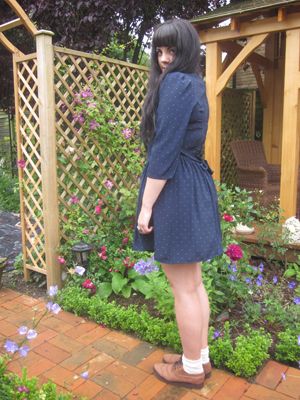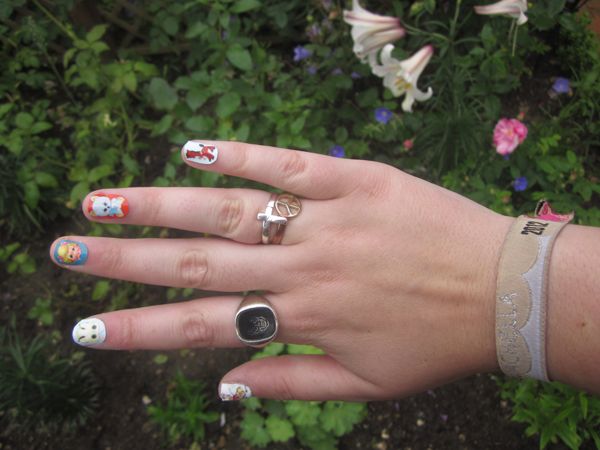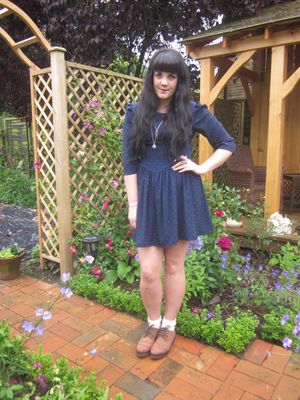 Polka Dot Dress - Charity Shop
Wish Bone Necklace - Marc Jacobs
Blinking Eye Necklace - c/o

Junk Jewels
White Frilly Socks - Primark
Flatform Brogues - H&M
I bought this dress from a charity shop recently and shortened it yesterday to a shorter dress length. I love the V shape on the front and little tie around the back, not to mention that polka dot is my favourite print next to floral. I thought teaming it with little socks and flatforms would add a fun boyish twist to quite a girly dress. I also popped these Meadham Kirchhoff nail wraps on today and got really excited however after only four hours at work they were in tatters and peeling off, certainly won't be buying those again.
My 500 followers give away ended last night and I would like to thank everybody for such a massively over whelming response to it. It ended on 777 entries which really blew me away, the winners have been contacted and are displayed on the Rafflecopter form below. The winner of prize one hasn't replied so if your reading this please do by Sunday or I will have to pick somebody else!
I just wanted to share with you this version of Arctic Monkeys 'Reckless Serenade'. I've been obsessed with them (and Alex Turners undeniable sex appeal) ever since I got back from Coachella. This is such a beautiful version of this song so I hope you all enjoy it.
Twitter

|
Facebook
|
Tumblr
|
Pinterest