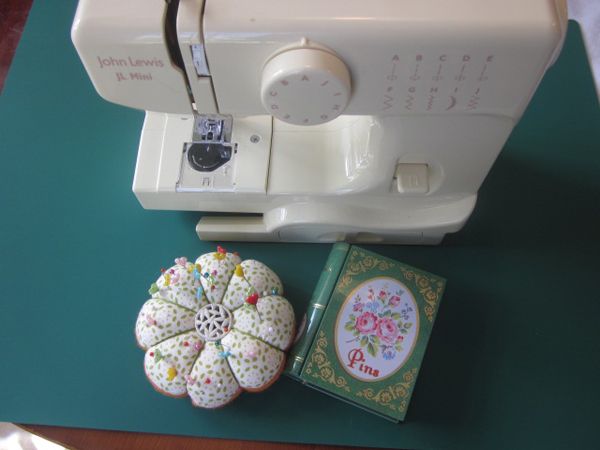 In my wardrobe I have quite a few midi skirts I have bought on the cheap from charity shops that I don't really wear because its not quite warm enough to get the old pins out in England so thought I would shorten them to wear all the time with tights etc. First of all I want to say that while I spent 2 years at college sewing things, I am not an expert and there are probably a lot better tutorials out there than what I am about to try and explain to you when it comes to shortening skirts.
You will need:
A skirt that already fits (purely for measurements)
A skirt to shorten
Sharp scissors
Pins
Step 1: Measure the skirt you already have that fits and take a note of your measurements. I made mine 17 and a half inches long from the top of the waist band to the bottom hem.


Step 2: Turn the skirt inside out and lay it down flat on the ground or a table and turn back the skirt to create what will be your bottom hem. What is on the other side (the bit you can't see) will be the outside of your skirt and what others will see. Make sure the measurement between the waist band and bottom of the skirt is the measurement you took down previously and pin all the way round.
Step 3: Work your way around the bottom hem of your skirt, taking your tape measure and ensuring it is the same length all the way round.
Step 4: You can do this step by hand but it would take quite a bit of time so if you have a sewing machine it is much quicker. Pick a spot (I usually go for a fabric join) and start sewing with the foot staying the same distance to the edge all the way round. Don't forget to back sew when you reach where you started.
Step 5: You will have an excess of material left over after you have made a hem. Cut down into this at any point until you reach your hemline.
Step 6: Begin to cut around the hemline as close to the stitching as you can without danger of going through it, about 1cm should be sufficient.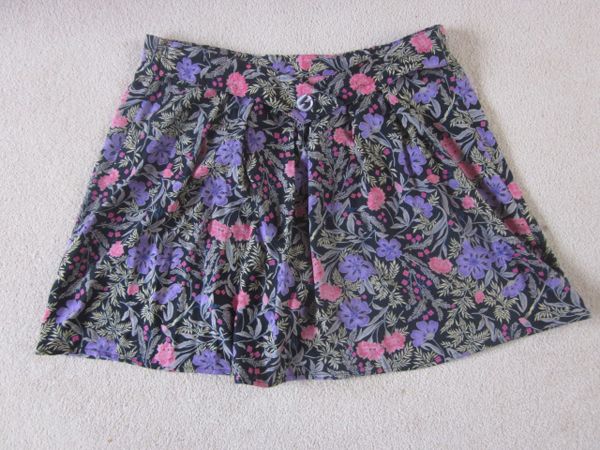 Step 7: Turn your skirt back around the right way and wah-la!
However if you also need to make the waist smaller I will now show you how to do this.
Step 8: Measure the waist of a skirt which already fits you and that of the one you are making smaller. The skirt which already fit me was 15" and the one I want to make smaller was 17" making it 2" I needed to take off.
Step 9: My skirt had a back seam and no elastic in the waistline there so folded my skirt on the floor from that point. Measuring 2" inwards I pinned my skirt all the way down the length of it. All you need to do now is repeat the sewing process you did to shorten the length, cut off the excess again and you are all done!
Step 10:
Have a little pose and enjoy your new skirt, yay!
I really hope this makes some sense to somebody... somewhere. I would really appreciate some feedback as I have a few little tricks up my sleeve when it comes to sewing and could share some more bits if people understand my thought process... and explanations.
R x