Arriving in San Diego we expected to be greeted with yet more sunshine after enjoying lots of it while in LA, especially what with the city being just over 10 miles from the border of Mexico! Sadly though the lady on the desk at our hostel confirmed what we suspected, that the weekends forecast for San Diego was overcast, and that is usually sunshine all year round. Despite this we found ourselves at a local brewery drinking local beverages before heading to a club just down the road.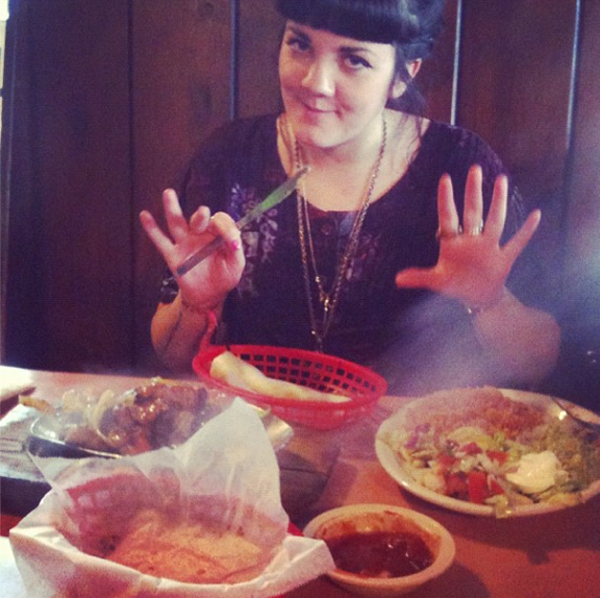 Hungover once again we headed to a little Mexican joint called Pokez which had been recommended to us by a tattoo artist we met on our trip to Prague who was actually from San Diego. The food was absolutely delicious and I was a little bit over excited about the idea of eating actual Mexican fajitas, and not something Old El Paso whipped up.


To walk off the insane amount of food we had devoured the three of us drove to the north of San Diego and went for a walk down Ocean Beach. I was told to visit as it is one of the last true hippy beaches left on the west coast and I was not disappointed. While it was still overcast I really enjoyed nattering with my girls while feeling sand in between my toes, and it was still warm enough for another crazy coloured ice cream! We found a few great little shops too, I bought a Hansa hand pendent for a necklace and a Guatemalan worry doll.
Our last evening in San Diego came round far too quickly. While we only spent two days there it is definitely a city I would love to check out again and get a real feel for. It was rather similar to New York in some ways and London in others. I loved how it seemed to have a massive alternative scene even right over to the massive groups of bikers we saw and loads of amazing vintage cars. Saima got her second tattoo of the trip that evening which is an absolutely beautiful Sailor Jerry piece on her forearm. We topped up our hunger levels with some Thai food before a good nights kip to see us right for our 8 hour drive to Vegas the next morning.
Next Stop: Las Vegas
R x