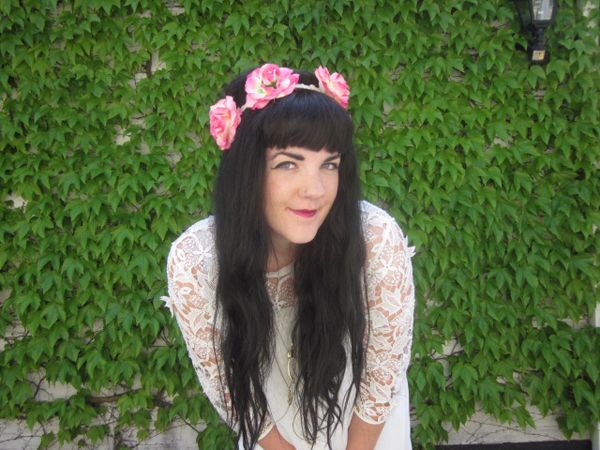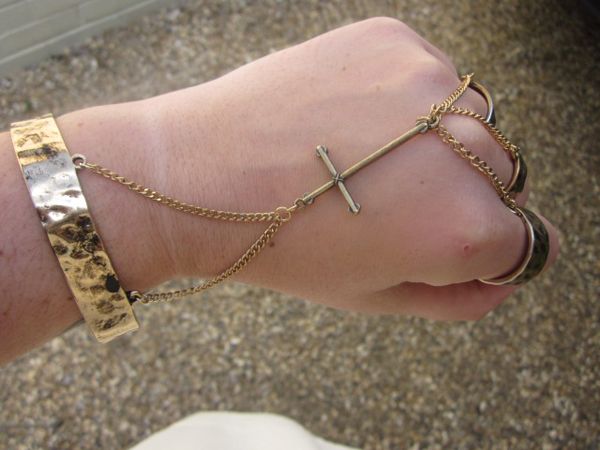 Floral Garland - DIY
White Lace Dress - H&M
Hamsa Hand Necklace - DIY
Cross Hand Chain - Topshop
It has been a busy old weekend for me in one way and another. I went up to London on Friday to see The Horrors at Brixton Academy and it was such an amazing show. I had myself a good old weep to Still Life, it takes quite a lot to make me cry but that was a real moment for me; the lyrics of that song really resonate with my current situation. I was also interviewed afterwards on video which is pretty trolol, if you want to see it you can stalk my Twitter ha.
I also wrote up three album reviews this weekend and got myself a bit of a tan. I went for a countryside bike ride with my parents last night which was good until I got attacked by a goose and my mum fell off her bike. We are both ok, don't fret!
About the outfit, I bought this dress from H&M in New York last year and think it will be a favourite forever. I have about 5 or 6 white dresses like this with lace, collars, floaty sleeves etc. I think it is a bit of an addiction! I made the headband myself and was wondering if anybody would be interested in buying them for around the £6-8 mark if I made some more? The necklace I also sort of made myself from a spare chain and a pendent I bought in San Diego on our road trip last month. I would really like a Hamsa hand tattoo in between my shoulder blades but am currently unbelievably broke.
I know I am a bit late to the party with this one but I recently fell in love with Niki and the Dove. Their a bit like Florence and the Machine but a bit edgier and darker.
R x