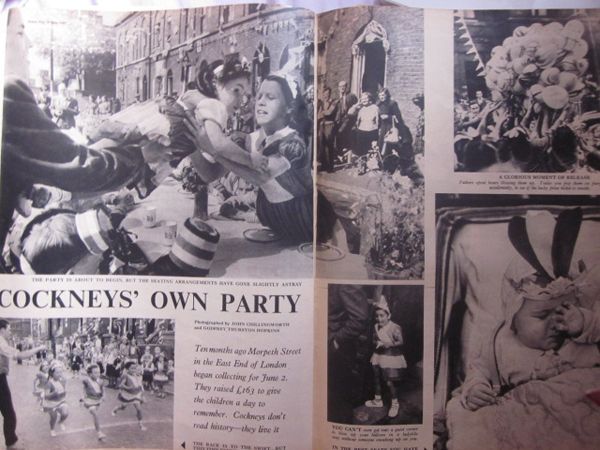 With the Queen's Diamond Jubilee coming up this weekend I thought it might be nice to share a little bit of family history. The pictures above are from the Queen's coronation back in 1953 in a title called Picture Post. The magazine was a commemorative issue that celebrated Queen Elizabeth stepping onto the throne and all the amazing events that happened around it.
At the time my Dads side of the family all lived in Bethnal Green which is in East London. I've always been rather proud of the fact that my family are very London based, at one point we even owned the Salmon and Ball pub that sits above Bethnal Green tube station. I find the pictures of how life used to be so fascinating so thought I would share these images. My Aunty is actually in the magazine, the original copy of this picture is below. How cute are the adverts from way back when too?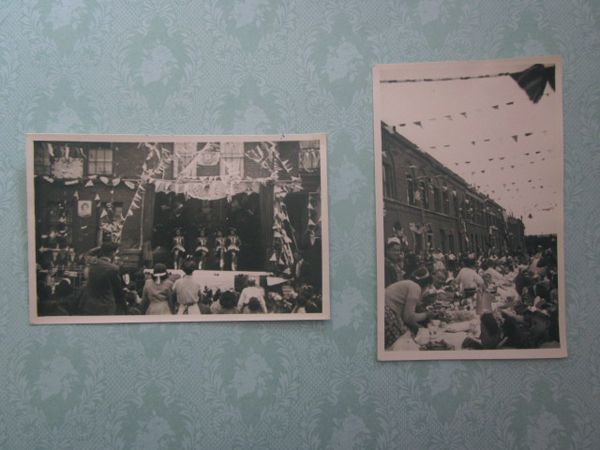 Bethnal Green Street Party Events
Left: My Grandma in the black dress with white collar | Right: Street Party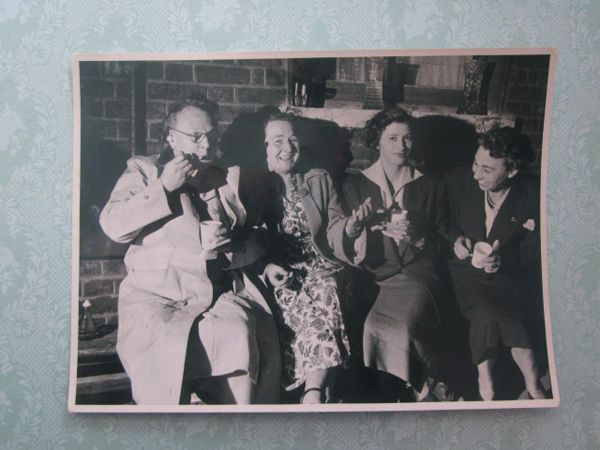 Far Left: Unknown | Three women: My Dad's Auntys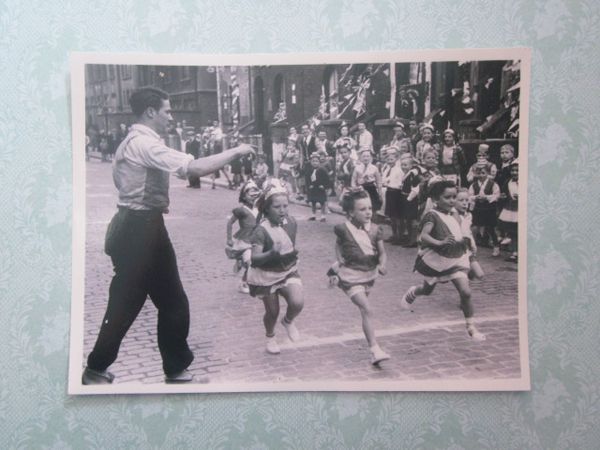 My Aunty (middle) in a street party race event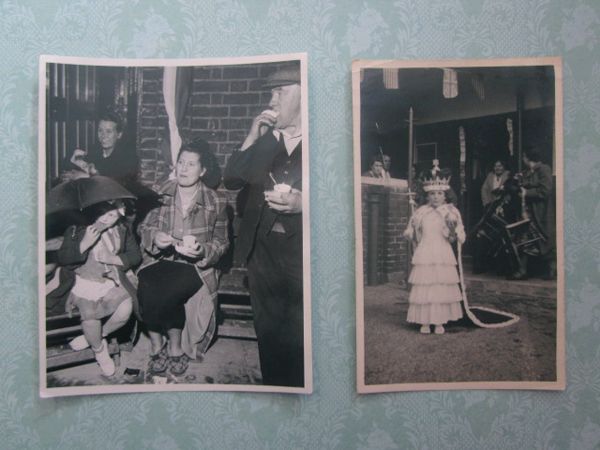 Left: Street Party | Right: My Aunty dressed up as the Queen for a fancy dress competition

As you can see they held amazing street parties all around London with bunting, tables filled with food and plenty of high spirits and English pride. My family were also recently contacted by ITV to take part in a program about the London street parties, in particular around Bethnal Green for a part of a historical documentary program.

This time around for the Queen's Diamond Jubilee my parents are taking part in a traditional street party that is happening where we live in the countryside. Sadly I am going to be in London all weekend as it is my Birthday tomorrow and I am heading up for Field Day festival and other celebration events. I am not the most patriotic of people but I do quite enjoy being English and I think this weekend is such a good time to celebrate that fact as I think English people don't really care enough about our roots? Anyway I will hopefully be heading to East London to hang out at my friends house for our own little version of a Jubilee party.
Do you have any plans, or know of anything amazing happening in London over the weekend?
R x