Mint Polka Dot Shirt - Charity Shop
Cream Knit Jumper - Charity Shop
Hair Flowers - H&M
Initial Heart Necklace - Gogo Phillip
Twin Heart Necklace - Topshop
Skull Ring - Gogo Phillip
Heart & Cross Rings - ASOS
Denim Shorts - River Island

I didn't really have time to take proper outfit pictures yesterday so thought I would do a details type thing as I really wanted to show off my new charity shops purchases. I don't know if the ones where I live are just really good but I got this polka dot shirt for the princely sum of £1 and the jumper was £4. I have been searching for a jumper like this for what feels like forever and finally got one for an absolute bargain price!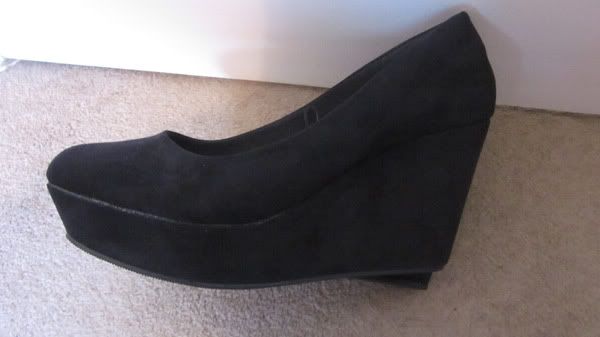 I have also been searching for some flatforms but cannot find any that steal my heart. I got these from h&m but am going to return them as the weather seems to have turned and they just aren't summer day shoes. I also don't think they really count as flatforms either, just really nice wedges.
It has been a pretty quiet week for me, I picked up tonsillitis and the stomach bug that was going round work, lucky me. Feeling like you might throw up every time you eat is not ideal but thankfully I feel a lot better this weekend. I celebrated my return to health last night by going to the launch of a new club night called Cat Lovers (best club night name ever) at The Queen Of Hoxton. You can see this outfit full length
here.
Felix from The Maccabees was DJing and did himself proud. We got chatting to him and he invited us back to a house party in Brixton after which was the best Almost Famous moment ever. I am the biggest Maccabees fan and he was such a nice, sweet guy. I nearly passed out when he kissed me on the cheek goodbye. It doesn't matter how many people I interview, there will always be some who I totally admire for their music and get all excited over.
I hope everybody has been enjoying the sun and had a good weekend, spent most of this afternoon on our roof eating pizza and laughing about last night with my housemates, lovely.
R x