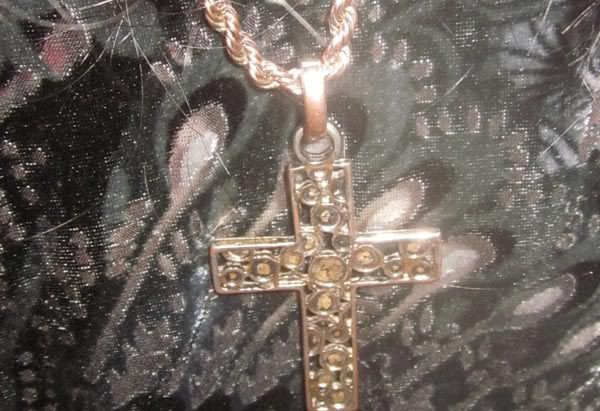 Paisley Dress - River Island
Cross Necklace - Topshop
Arty Ring - Yves Saint Laurent
Cross Ring - Topshop
Loafers - Russel & Bromley
Here it is, my first outfit post of 2012, and the first one I have done in an absolute age! If you've been reading for a while you will know I left my camera in Liverpool when I visited at the beginning of December and only recently got it back so I haven't really been able to blog properly. However I have the little beasty back and so blogging and outfit posts shall return to normal - hurrah!
I feel a bit like Mystic Meg's cooler younger sister or something like it in this dress, which I kind of love. It was £15 in the Chelsea Girl by River Island sale, which is a total steal. I absolutely love the fabric and floaty sheerness of it, which you can't really see in this picture. The sleeves are something else and make me feel all 70s and cool. I paired it with some burgundy shoe boots on a night out recently but like all black for day in this dress.
This is one of the few times you will see me without lashings of eyeliner as well. I've lost mine and have been too lazy after work to go to the shops and get some more. In the mean time I kind of like looking a bit more natural although am sure I'll be over it soon. If you look really closely you can see the ridiculous lump and bruise I acquired on my chin on New Years Eve from a meeting with a set of stone steps. Not ideal but glad it is on the underside of my face and that the rest of my injuries from my tumble are not visible with clothes on, haha.
R x