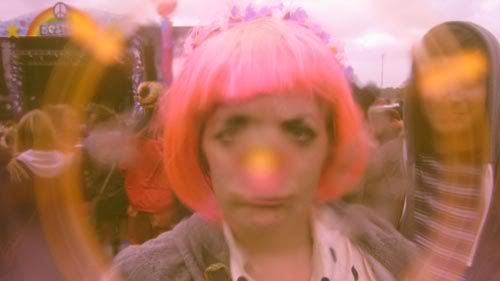 Yesterday evening I returned home from one of the most magical weekends of my life at Bestival. The festival which is held on the Isle of Wight is the most pretty and eccentric festival I have ever been too, with so much effort put in to make the campsites and main arena look like something out of a fairy-tale.
Not only were the surroundings out of this world, but the music was also superb. From seeing one of my favourite ever bands The Cure live, to hearing new music from the Maccabees and finding new flavours to enjoy such as Beardyman and Yuck there was enough choice to keep all entertained. Beyond the realms of music there was also stages of cabaret, theatre, roller disco's, spoon armys, relaxation tents and the ambient forest. With fairy lights and statues leading the way through the forests tracks to poetry readings and hammocks to hang out in the ambient forest was the place to chill out from partying hard. Another must visit attraction was the wishing tree where you could go to 'tree-hab' or party to 80's classic come night fall.
One of the things Bestival is most famous for as a festival is it's fancy dress day on a Saturday. This year the theme was Rock Stars, Pop Stars and Diva's which I loved. Walking around the campsite and seeing almost all of Bestival's fifty five thousand attendees go all out in fancy dress was an amazing thing to see. Above you can see us as Lady Gaga, Beyonce at Glastonbury, George Michael and myself as Lily Allen.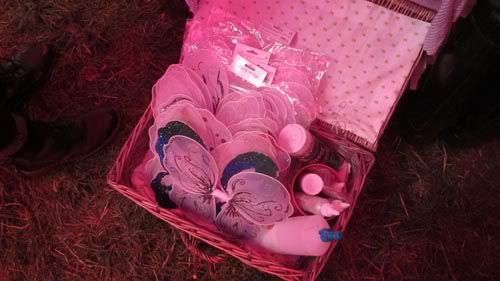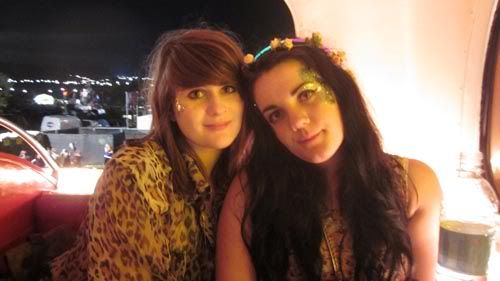 Another of my favourite aspects of Bestival is the freedom to adorn any sort of wigs, face paint or outfit you wish outside of fancy dress Saturday and not feel the slightest bit ridiculous. A mixture of multi-coloured wigs and glitter, which I am still finding on my body now, were our outfits of choice.
On Sunday night we went full out with glow sticks, and shot glasses, yes you read that correctly, added to our outfits. The firework set after Bijork was simply amazing especially with the sing along madness that occurred to the accompanying music. I don't think the pictures above, despite being quite good even if I do say so myself, really begin to cover how magical a place Bestival really is. All I have left to say is a big thank you to the following man for his amazing creation...
X