Topshop Unique - A/W 11
There has been Zebra print and there has definitely been Leopard print over the last few years; this Winter the animal print of choice is Dalmatian. Showing at Topshop Unique A/W 11, there are plenty of ways to wear this daring print. While the cute and quirky 101 Dalmatians route with a 1950s twist is a sure hit, it can also be toned down to effortless cool through sheer shirts and sophisticated fur coats.
Fur Swing Coat - Topshop
Kurt Geiger / Topshop / Made In England @ ASOS
The easiest way to play with this trend is through cheeky accessories such as the shoes below until the print really hits off on the high street come Autumn. Until then, Dalmatian print nails are a great way to tap into this trend especially with the current craze for nail art, just leave the penned on nose for fancy dress.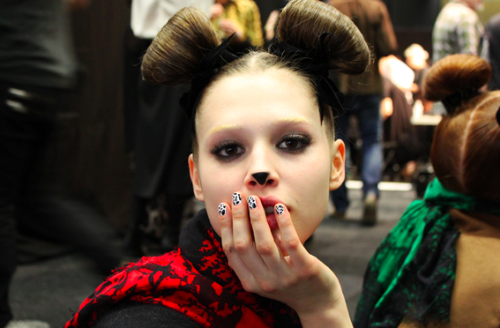 R x